How to ensure quality assurance and compliance
With extensive experience on shop floor, EQS Global provides specialized services for the industry combined with digital support solutions for companies that manage their assets and operations, ensuring quality, compliance, improved reliability, performance and preventing the occurrence of incidents, provided by a highly qualified technical team, using the most advanced technology.
EQS Global has a vast portfolio of services aimed at industrial installations, as well as Non-Destructive Testing and Regulatory Inspections of integrity.
TRUSTED BY THE
MOST DEMANDING INDUSTRIES
THIS IS NOT ONE SIZE FITS ALL
Providing services you need, when you need them
ASSET MANAGEMENT
---
• Inspection & Quality Assurance
• Non-Destructive Testing & Asset Monitoring
• Drone Inspection
• Engineering Consulting & Technical Supervision
RISK MANAGEMENT

---
• Safety & Environmental Supervision
• HSE Risk Management
• Environmental Consulting
• Process Safety
• Management Systems
• HSE Laboratory Testing
PEOPLE MANAGEMENT
---
• Technical Outsourcing
• Recruitment Services
• Training
DIGITAL OPERATIONS
---
• Digital Transformation Consulting
• UNO Industrial Digital Platform
• Monitoring Solutions
• Industrial Software Development

KEY BENEFITS OF OUR ACTIVITY
✔ Ensure compliance with quality and safety standards
✔ Extend the asset's useful life
✔ Increase productivity and improve efficiency
✔ Reduce risk and avoid accidents
✔ Mitigate unscheduled downtimes
✔ Reduce operational costs and improve investment decisions
✔ Accelerate digital transformation
Non-destructive Testing & Monitoring
CONVENTIONAL NDT
• Ultrasonic Testing (UT)
• Film Radiography Testing (RT)
• Magnetic Particles Inspection (MT)
• Penetrant Testing (PT)
• Visual Testing (VT)
ADVANCED NDT
• Advanced Radiography for Welding Inspection and InService Inspection:
Digital Radiography | Close Proximity Radiography
• Advanced UT for Welding Inspection, Corrosion Mapping, HTHA, and HIC:
PAUT | ToFD | TFM | AUBT | AUT | LRUT | MRUT | SRUT
• Tube Testing (Heat exchangers, Boilers, etc):
ECT | IRIS | RFT | NFT | MFL | Acoustic Pulse
• Storage Tanks
• Acoustic Emission | MFL FloorScan | Advanced UT | ECT –TECA
• Pressure Vessels, Pressure Piping, Pipelines and Structures
• Acoustic Emission | Advanced UT | ECT- TECA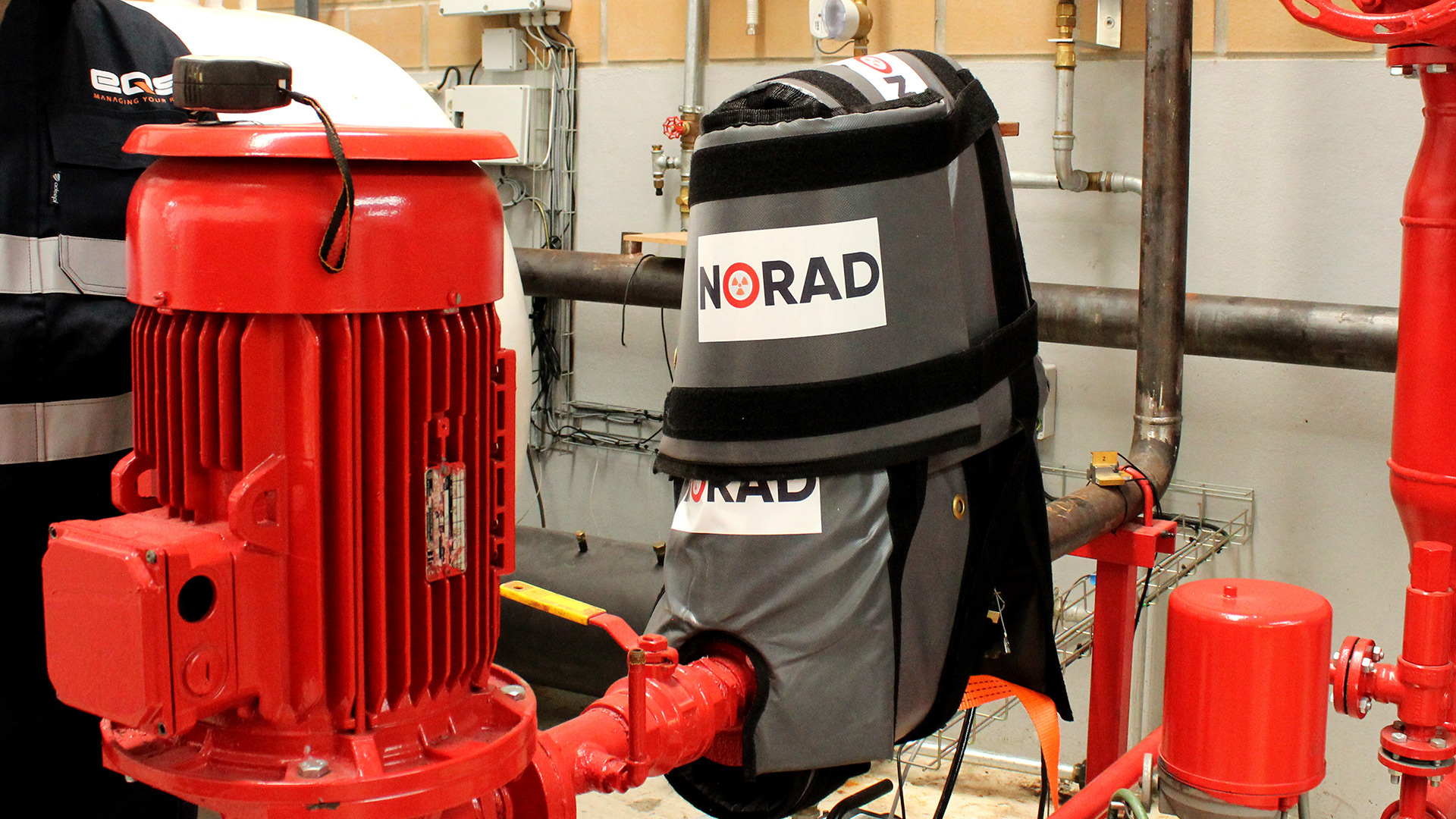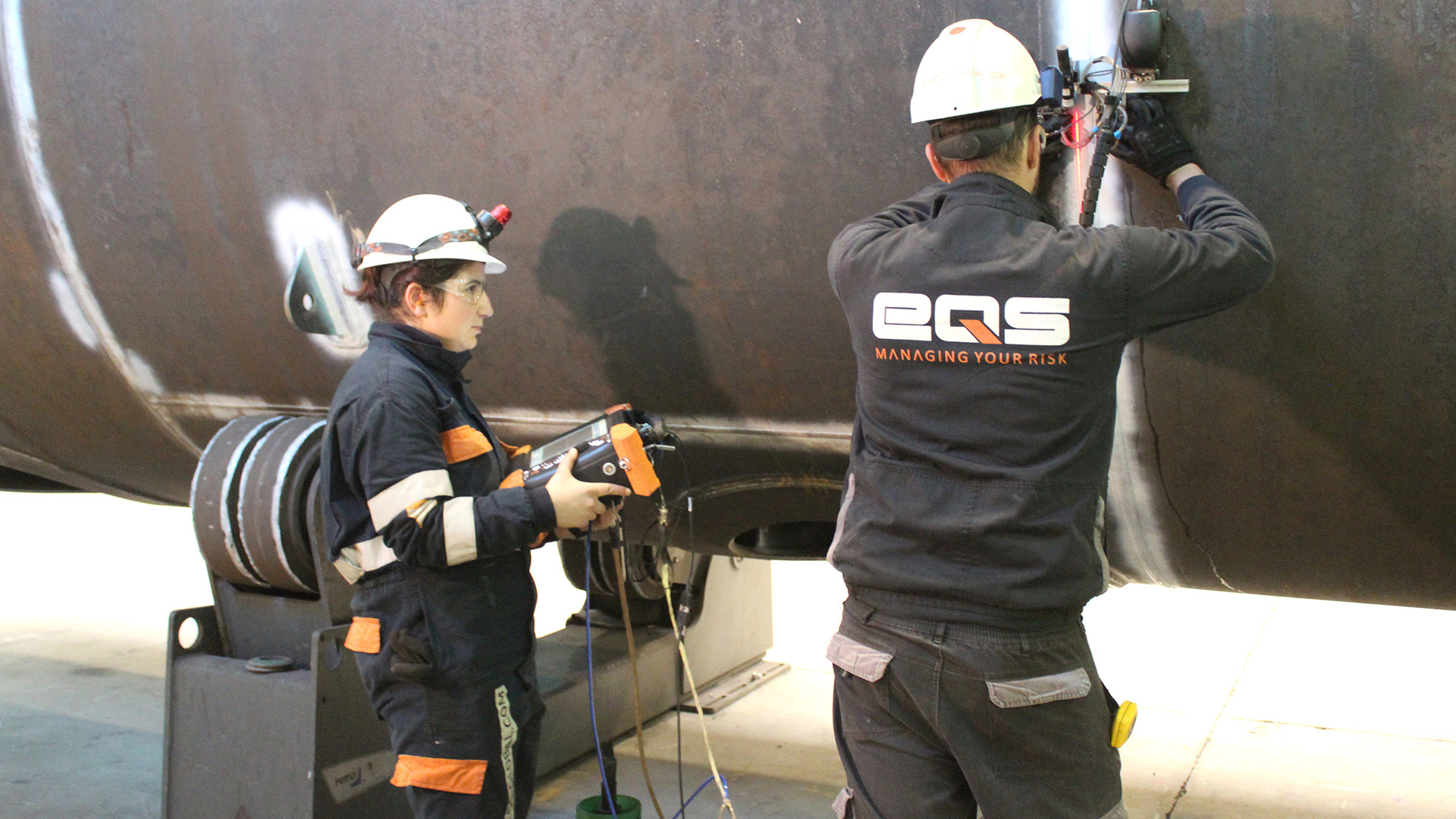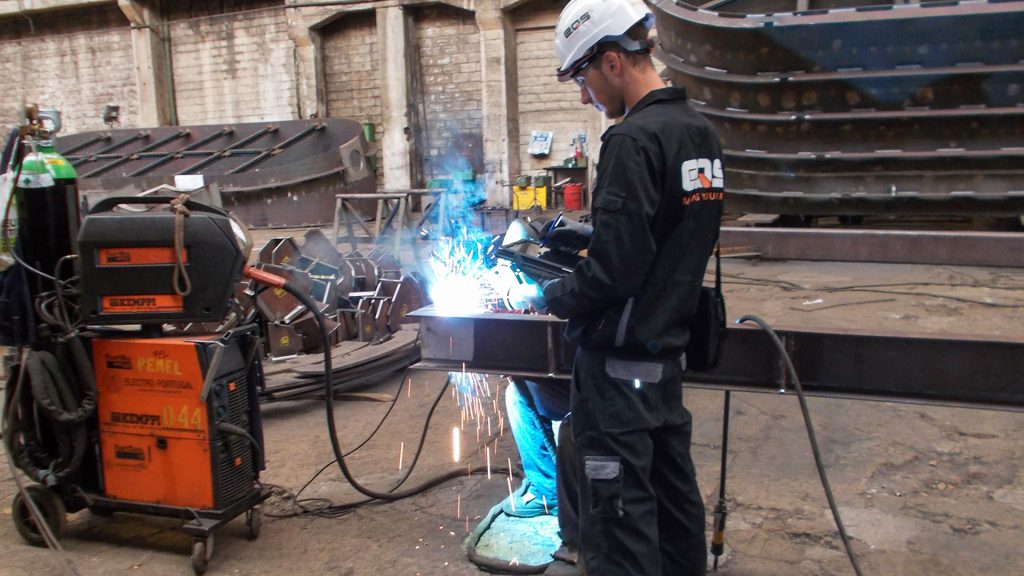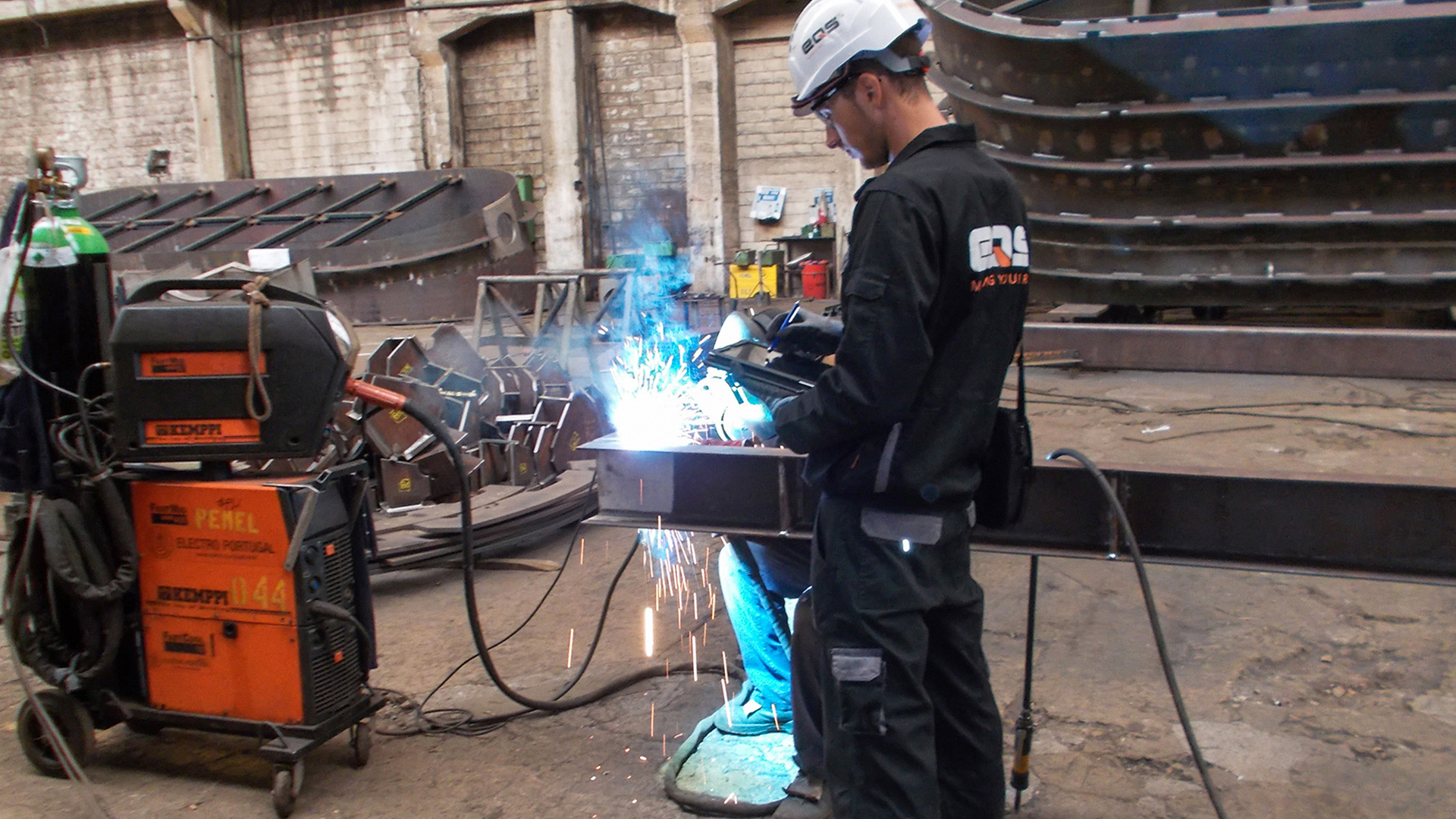 Welders Certification
• On-site surveillance of the test piece
• Weld Quality Analysis (Non-Destructive Testing and Mechanical Testing)
• Final Approval / Certificate issuance
Pressure equipment directive CE marking
Welding certification
CE Marking –Pressure Equipment Directive PED 2014/68/UE
• Design Examination
• Material Approval
• Welding Procedures Approval
• Welding Personnel Approval
• Type Examination
• Product Inspection, Test and Certification

Welding Certification
• Document review and provisional approval
• On-site surveillance of the test piece
• Weld Quality Analysis (Non-Destructive Testing, Mechanical Testing, Metallographic Examination, Chemical Analysis, and Corrosion Testing)
• Final Approval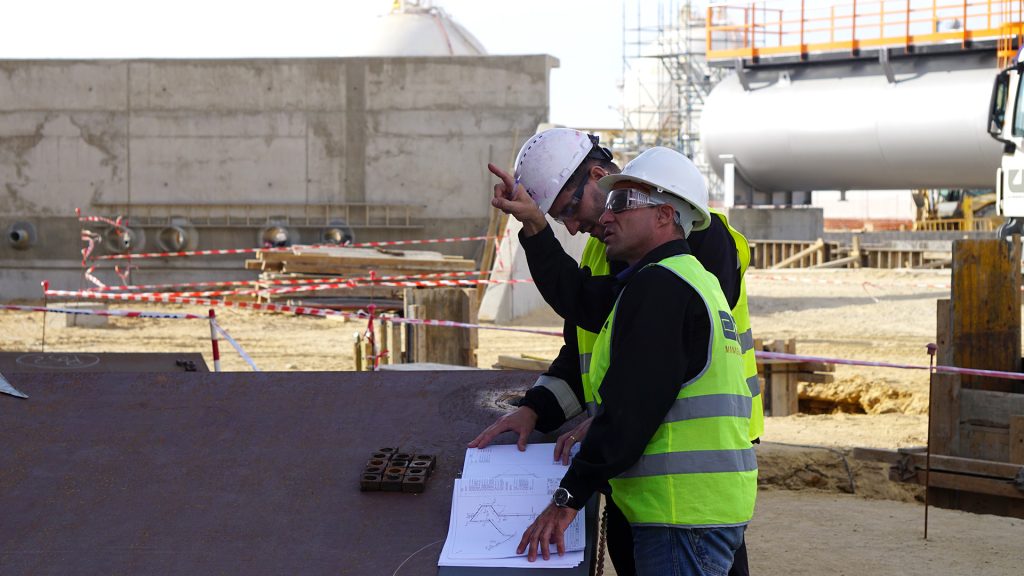 Construction & Installation Inspection
On-site monitoring throughout the execution of the work by the technical team, ensuring agility and assertiveness of the projected services. Ensuring a good relationship with the client, the inspectors, and the safety of the work. Strategic planning, orientation, and direction of the budget teams.
Developing engineering projects, analyzing and approving quotation maps and work orders.
• Mechanical (Static and Rotating)
• Piping
• Electrical & Instrumentation
• Structural
• Civil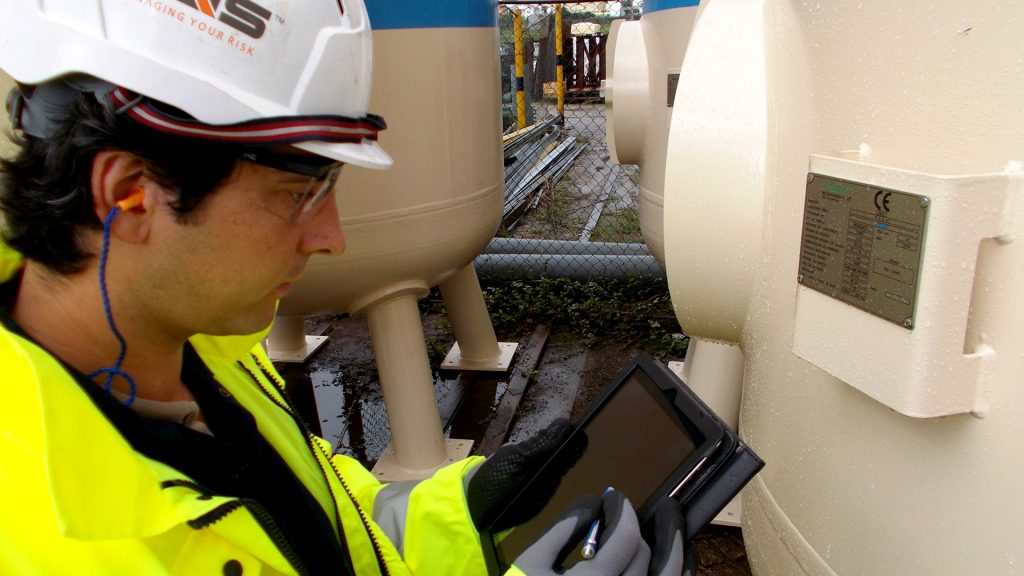 Third-party Quality Assurance & Expediting
• Inspection and Test Plan (ITP) Approval
• Review and Confirmation of Construction Materials
• Dimensional Inspection
• Visual Inspection
• Welding Inspection
• Coating Inspection
• Non-Destructive Testing (NDT)
• PMI / Alloy Verification (AV)
• Destructive Testing
• Pressure / Leak Testing
• Performance / Functional Testing
• Factory Acceptance Test (FAT)
• Final Acceptance
• Pre-Shipment Inspection (PSI)
• Expediting
What clients have said
EDP Renewables has been working with EQS Global for some years. In this project, Windfloat, I think I can easily characterize the relationship with EQS Global in a few words, namely, trust, availability, commitment and, above all, professionalism.

José Pinheiro
Project Director | EDP Renewables | Renewables,
The EQS Global has some interesting points that have allowed its evolution in a sustained way. First of all, it has beem able to hear us and understand our needs. The balance of the partnershp with EQS Global, since 2011, has been more than positive.

Fernando Palminha
Inspection Coordinator | Repsol Polímeros | Chemicals,
GE Gas Power has been working with EQS Global for 8 years. Our first experience cam ein 2012 and since then we have been working on several projects in wich GE participates as the main business partner in the maintenance of turbines por power generation for clients such as EDP Produção and GALP Energia. The balance of this partnership with EQS Global is very positive, for us and for our clients.

José Makrilou
Senior Costumer Service Manager | GE | Oil & Energy,
Enercon has been working with EQS Global for 4 years and so far the balance has been more than positive. Competitive pricing of services, trust, professionalism and safety are the reasons why we are and will continue to be partners of EQS Global.

Daniel Almeida
Operation & Maintenance Supervisor | Enercon | Renewables,
Until now Águas do Norte has contracted the services of condition assessment, predictive evaluation and monitoring to the EQS Global and the balance has been frankly positive. The main challenges in our industry are to organise, collect, make available and process information with maximum added value. And EQS Global has been an important partner to overcome these same challenges.

Luís Nicolau
Asset Management and Engineering Director | Águas do Norte | Water,
I confess that I don't know how long we're been working with EQS Global, but certainly for over eight years. It has been a very profitable partnership, where and always, EQS Global has placed itself at our disposal, finding the best solutions with us. EQS Global's identification with our problems has greatly contributed to this, wich greatly facilitates the solutions that have been recommended for them.

Luís Massa
Operational Manager | EDP Hydro Production | Renewables,
We have been working with EQS Global since 2007 and the balance is extremely positive. They have always responded to our needs, showing great flexibility to fulfill the tasks requested. Support, quality and flexibility are defenitly the words that best describe the relationship betwen the two companies.

Francisco Monteiro
QHSE Manager | Nordex | Renewables,
The partnership betewwn VESTAS and EQS Global has been going on fot 10 years and we are sure that the collaboration will be growing. Flexibility, speed and simplicity of work are the reasons why we choose EQS Global.

Marco Ferreira
Supervisor Service Portugal (North Area) | VESTAS | Renewables,
The biggest challenges of our industry are competitiveness, response time and technical quality. Since 2016, we have been relying on the collaboration of EQS Global to meet these challenges and the balance has been very positive.

Maurício Carlos
Maintenance Department | Trust Energy (PEGOP) | Energy,
The UNO Platform makes the interconnection from the sensor that is doing a simple monitoring, to the whole background either of data processing intelligence software or of hardware that makes the final product precisely what we need to develop our work with more capacity and efficiency.

Luís Vicente
Contract Manager | Engie | Renewables,
The balance of this partnership between Endesa and EQS Global is extremely positive. Flexible in its response to our needs, both commercially and technically. A goog help in critical moments. I can say that it has always been capable of responding to the challenges.

Vasco Gomes
Energy Services Director | Endesa | Energy,
Galp has been working with EQS Global more regularly and systematically since 2013. The services provided are integrated in the areas of safety coordination, specific industrial hygene activities and more recently in support to SHT services. So far the balance is very positive and it is expected that this partnership will continue for much longer.

José Meireles
Matosinhos Refinery Safety Manager | Galp | Chemicals,
EQS Global has know-how, human resources and highly qualified skills, being able, in an acceptable period of time, to perform and present the results of a job hired at values that we consider competitive. These were the arguments that made us choose to work with EQS Global. The balance of the partnership is definitely positive.

Carlos Silva
Production Director | DST Solar | Renewables,
We have been working with EQS Global since 2019 and, from the very first moment, we considered it and added value to have this partner on our collaborative radar, not only fot the "know how" and technology, but also for the grat availability and cordiality of its employees.

Luís Leal
Operation and Supervision | NOS | Telecommunications,
Inspection Technology has been working with EQS Global since 2014 on various projects, using advanced non-destructive evaluation on a multitude of applications. EQS Global has proven over the years to be an exceptionally reliable and capable partner to Itech.

Kaled Akkila
Projects Manager | Inspection Technology | Mining & Metas,
Frisimos Technologies has been working with EQS Global for several years. EQS Global provided us big data analytics tools for production optimization of our advanced manufacturing lines. They are true partners with high commitment to the success of the project. EQS Global for us is always the first choice.

Tal Pechter
CEO | Fisimos Technologies | Industrial Automation,
ASCENDI team, led by me, has the privilege of having EQS Global as a partner in the annual visual inspection campaigns of geotechnical infraestructures since 2018. The relationship between the two companies is based on professionalism, respect and trust.

Alexandra Ferreira
Conservation Management | ASCENDI | Infrastructures,
Fill out the form with your details so that we can contact you