Civil Engineering Inspection & Evaluation
EQS Global supports its clients by providing technical and economic information, crucial for the definition of strategies for maintenance, rehabilitation, and asset replacement. Its inspection team uses advanced Non-Destructive Testing and monitoring techniques for the evaluation of the structural condition and detailed characterization of the materials.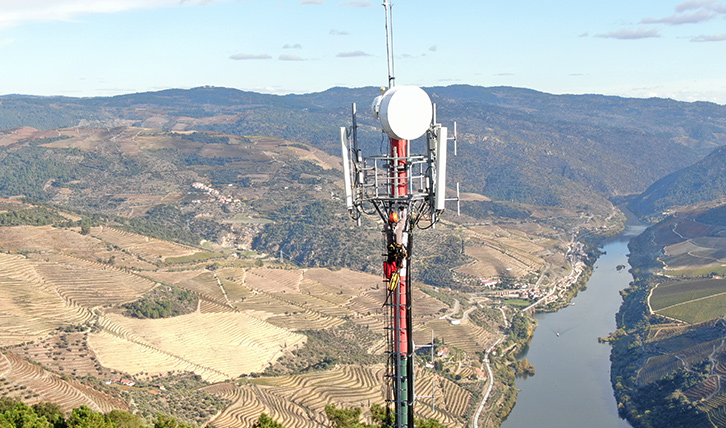 Infrastructure Inspection & Evaluation
Assets require special attention to the structural integrity level. The challenge is to guarantee a high-quality control level and preserve the integrity and extend the infrastructure's useful life.
Industrial Plant Civil Inspection & Evaluation
EQS Global inspection team uses advanced technologies of non-destructive testing and assisted inspection techniques, such as rope access, to assess the structural condition and to develop detailed materials characterization. These tools enable EQS Global to manage and extend the asset's useful life. EQS Global also provides support to its clients in the definition of the best maintenance and rehabilitation strategies.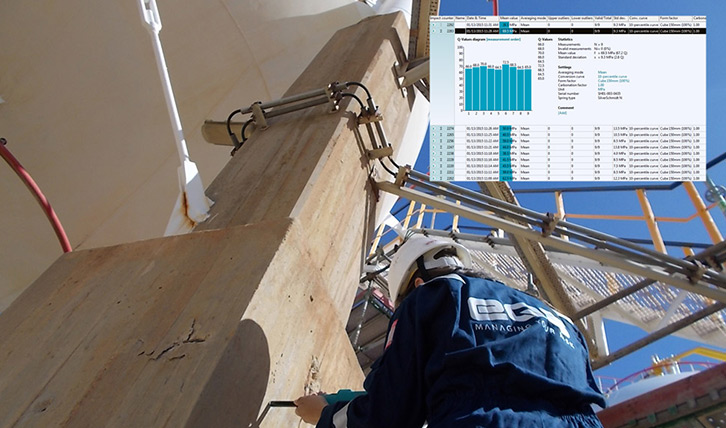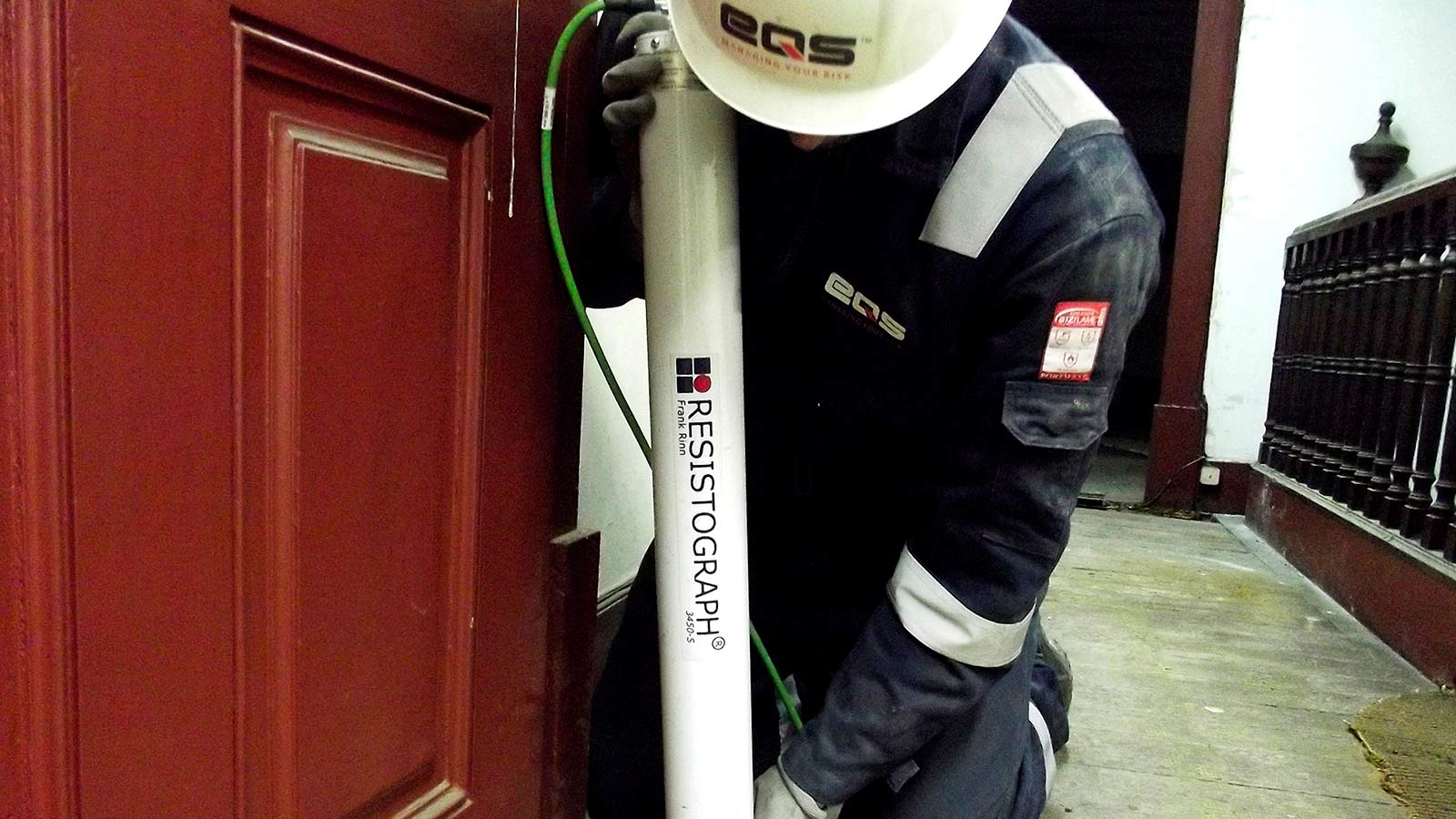 Building Inspection & Evaluation
The construction industry is one of the largest contributors to the global economy. As the dimension and technical sophistication of buildings increases, great complexity factors arise in the project. Quality, safety, and regulatory environment requirements must always be complied.
Civil Engineering Testing
It is often necessary to test wood and concrete structures to determine whether the asset is suitable for its designed use. Ideally, this testing should be done without damaging the materials.
Non-destructive testing can be applied to both old and new structures and allow to remove uncertainties about the acceptability of the material, locate and determine of the extent of cracks, voids, honeycombing and similar, assess the materials' potential durability and condition.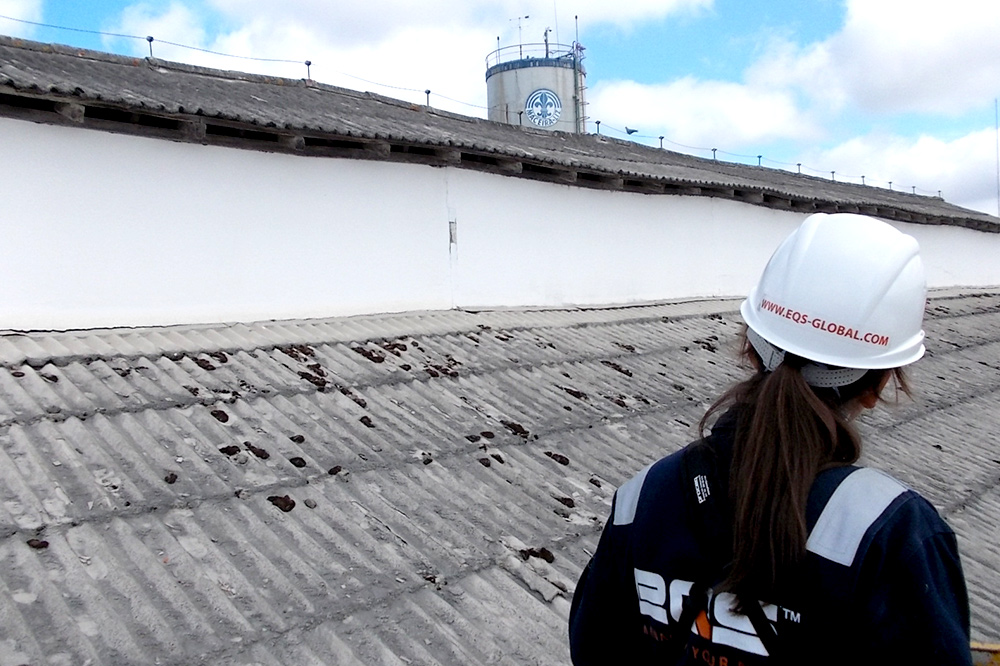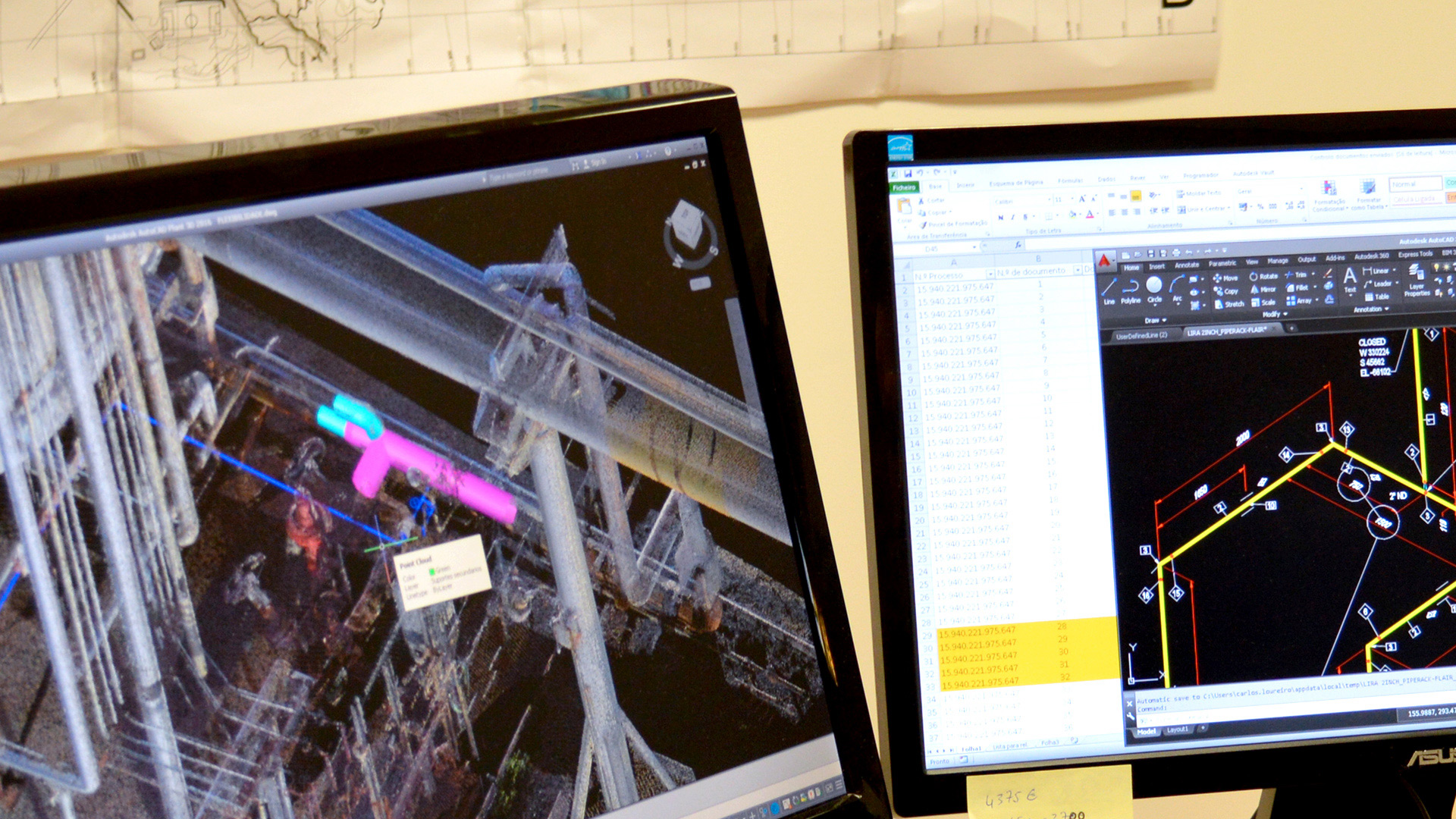 Structural Analysis & Design Verification
Independent Design Verification and Structural Analysis plays a crucial role during Construction, Manufacturing, Asset Operation, Business Transactions and Failure Investigations.
Compliance with legal requirements, industry regulations, international standards, project requirements, among others, must be assured with a high level of technical expertise, independence, ethics and integrity.
Underwater and subsea equipment and structures can be particularly harsh on structures, posing unique challenges to owners and inspectors. The likelihood of corrosion and other problems associated with the presence of water is very important and if preventive actions aren't taken, risk and investment in maintenance and repairs will be higher.
Underwater and subsea inspections are required to ensure the structural and operational integrity of offshore structures, bridges, piers, water tanks, and pipelines among others.
Through certified divers or remotely operated vehicles (ROV) for high depth, EQS Global provides a wide range of cutting-edge methods, innovative technologies, and integrity engineering analysis to assess the structural condition of assets in contact with water.
Structural Health Monitoring (SHM)
Structural Health Monitoring (SHM) offers the ability to continuously observe the integrity of Civil and Structural Engineering related assets in real time, with the goal of validating design during construction, enhancing safety and reliability and reduce maintenance and inspection costs.
Sensors are installed and real-time data is continuously being collected and compared with the baseline to identify structural changes over time. A Web interface displays the information in the form of time-dependent Key Performance Indicators (KPIs) and risk levels. An automated data analysis module allows a continuous detailed integrity evaluation.
● Inspections and Site Surveys
● Non-Destructive Testing
● Material Testing
● Underwater Inspection
● Structural Health Monitoring (SHM)
● 3D Laser Scanning
● Reverse Engineering
● Structural Analysis
● Design Review
● Design Solutions
● Failure Analysis
● Remaining Life Assessment
● Elaboration of Maintenance, Inspection, and Testing Plans
Equipment Inspected Includes:
● Buildings
● Architectural Heritage
● Architectural Heritage
● Bridges, Tunnels & Viaducts
● Chimneys & Cooling Towers
● Tanks & Silos
● Steel Structures
● Wood Structures
● Telecommunication Towers
● Roads & Pavements
● Dams
● Foundations & Industrial Structures
● Fireproofing Protections
Didn't find what you're looking for?
Click here and request a meeting.
TRUSTED BY THE
MOST DEMANDING INDUSTRIES
You also might be interested in