Drone Inspection & Rope Access Services
Drone Inspection & Survey
Through Aerial Inspections by Remotely Operated Vehicles, also known as Drones, it is possible to make detailed and specific digital plans of the assets conditions without compromising worker safety, reducing time and operating costs.
Areas of expertise:
● Industrial facilities
● Offshore structures
● Pipelines
● Wind energy
● Solar energy
● Civil Engineering and Infrastructures
Will your crew be safe when they enter the confined space? How much will scaffolding and labor cost? Will you even get all the data you need? And how long will your asset be down and your company lose money, just for the sake of the inspection?
For a long time, these concerns have been part of working in any industry that requires internal inspections.
Oil & Gas, Power Generation, Chemicals, Pharmaceuticals, but also Mining, Wastewater Management, and Food & Beverage—all these industries use assets that require confined space entry for inspections.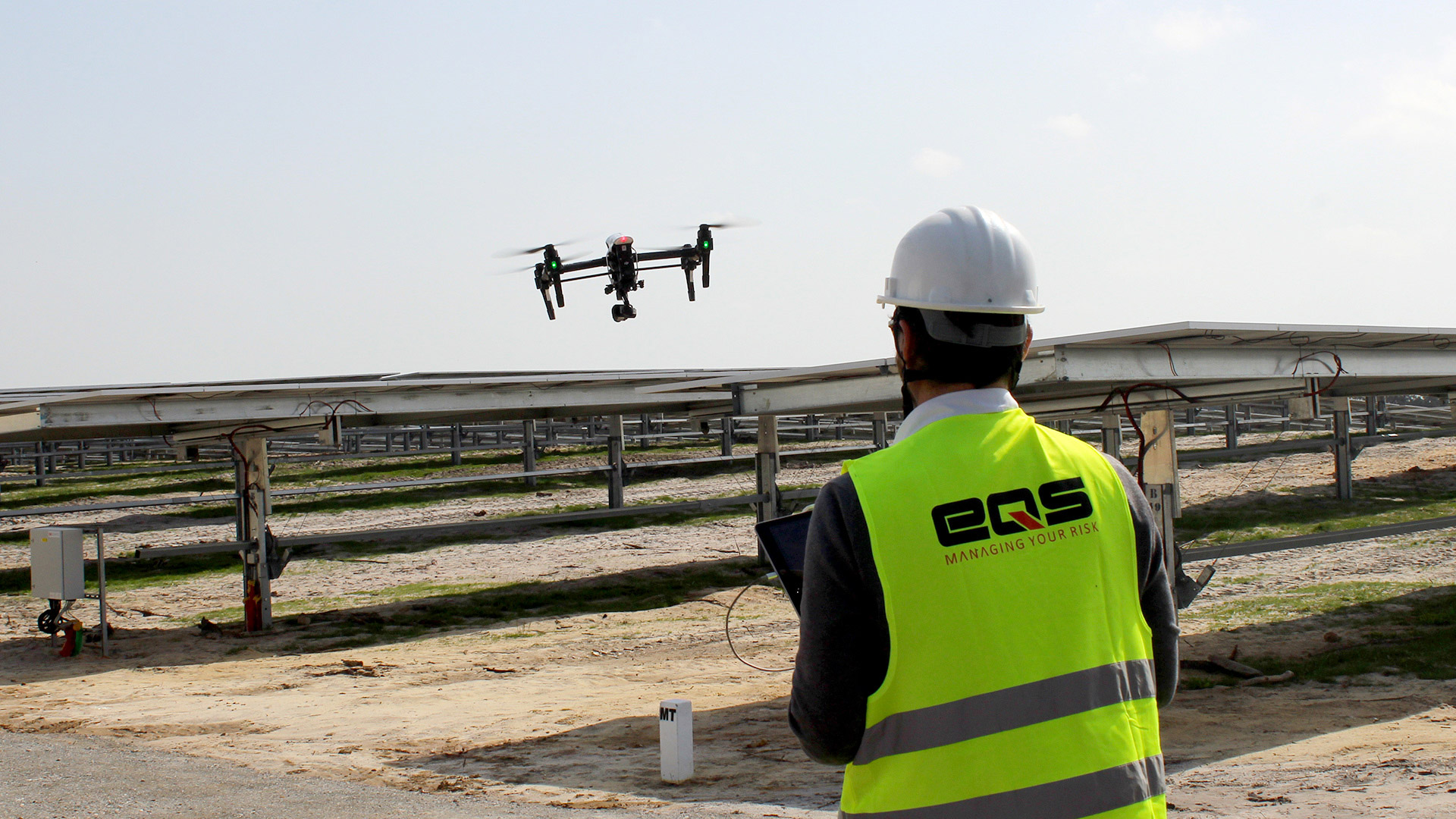 And these inspections have always been risky, time-consuming, and expensive.
But what if there was an easier way?
Over the last few years, inspectors have revolutionized internal inspections by using remote visual inspection tools like indoor drones. These tools let the inspector stand safely outside the asset, collecting visual data remotely without the need for costly scaffolding. This means the inspector is safe, downtimes are shorter, and the inspection itself is a lot less expensive—while still providing high-quality visual data on the condition of the asset.
EQS Global performs the following Drone inspections:
● Inspection in Exterior Spaces
● Thermographic Inspection
● Confined Space Inspection
Rope Access is a well-recognized safe and viable alternative, compared to the more expensive and traditional processes employed to assist inspections, maintenance, and operation in difficult-to-reach locations in complex industries.
With certified technicians and state-of-the-art technology, EQS Global has vast experience performing rope access services in many industrial plants and civil engineering structures. We develop the following services using Rope Access:
● Inspection and Survey
● Non-Destructive Testing
● Operation and Maintenance Technical Assistance
Didn't find what you're looking for?
Click here and request a meeting.
You also might be interested in