SAFEGUARDING CRITICAL INFRASTRUCTURE: INNOVATIONS IN PIPELINE LEAK DETECTION
Leak detection is an essential component of pipeline risk management as it allows the operator to respond in time to the leaks to prevent further escalation of incidents.
Pipeline transportation plays an important role in industrial production in a daily basis. Over time, due to material aging, corrosion reduces the original wall thickness of the infrastructures, which may compromise their reliable operation and even cause the collapse of assets. In addition to representing, in many cases, a risk to the environment, health, and integrity of workers and surrounding populations, this type of situation can cause high economic losses, directly due to unscheduled stops and indirectly due to supply failures.
The EQS pipeline leak detection solution is based on fiber optic distributed sensing technology, and it is able to detect, in a fraction of seconds, a leak in real time and pinpoint the location in order to alert the operator to leak incidents.
HOW DO YOU IDENTIFY A LEAKAGE WITH THE EQS SOLUTION?
Sensing of the asset behavior
A dedicated fiber optic cable coupled to (or nearby to) the pipeline is used, the whole fiber acts as a continuous sensor. The detection is based on the analysis of the backscattered light of a laser pulse that travels along the fiber. In this way, it is possible to remotely and continuously monitor tens of km of pipelines.
When there is a pipeline malfunction sensed by the fiber optic, seconds later a message is sent to the customer with the exact location of the leak, to the UNO platform where all the data is stored, and can be accessed anywhere at any time.
In this way, it is possible to remotely and continuously monitor dozens of kilometers of pipeline.
WHY IS PIPELINE LEAK DETECTION IMPORTANT?
Without leak detection, threats to equipment and subsequent consequences may prove dangerous and costly.
The gas, chemicals, and water industries require leak detection for safety issues and to notify adjacent organisms of a gas release. OSHA requires formal Process Safety or Risk Management programs to fulfill legal compliance obligations.
The use of an effective leak detection solution can have a favorable effect on facility hazard analysis for insurance purposes.
The longer a leak goes undetected, the more damage it does threatening structural integrity. The implementation of a leak detection system can reduce the risk by alerting you to problems quickly so you can act to prevent severe damage or hazardous consequences.
Pipeline leakage has a significant impact on production. Moreover, the surrounding environment gets polluted due to a leakage in the pipeline. EQS solution can detect pipeline leaks swiftly and accurately.
Gas and Liquid Pipeline Leak Detection
Examples of applications:
   Real-time leakage detection
   Reduction of the risk to the health, integrity of workers and environment
   Stay ahead with regulatory compliance
   Increased production by reducing untimely downtime
   Reduction of the installation insurance premium
   Retrofittable and non-invasive
   No downtime is required for installation
RISK REDUCTION AND RISK LEVEL QUANTIFICATION
This solution provides large volumes' fast coverage and detailed qualitative and quantitative information about the assets' condition. Many locations, considered inaccessible, can be inspected thus reducing unexpected failures and associated consequences, including health, safety, and environmental hazards. The automation processes will reduce the risk of human failures.
Integrating information from Maintenance, Inspection, Engineering Health, Safety and Environmental departments will enable an integrated operational Risk Level. This information will be used as a key element to reduce insurance premium.
A POWERFUL COMBINATION TO PREVENT PIPELINE LEAKAGES
EQS presents a combined solution based on the following elements
The MOT Sensor ensures the assets' structural integrity.
This screening technology allows the early detection of defects, allowing the customer to have better planning and organization of their maintenance, avoiding unscheduled downtime. MOT sensors are based on long-range ultrasounds, allowing access to the pipeline integrity of around 100 meters, 50 meters in each direction.
The Fiber Optic Technology monitors the asset performance, to avoid potential leakage damage.
The longer a leak goes undetected, the more damage it can cause to the pipeline. Implementing a leak detection system will reduce the risk, by quickly alerting you to existing problems, so you can take action to avoid serious damage or hazardous consequences.
And the UNO Platform for preventive and predictive management of all the assets in real-time
UNO platform predictive algorithms produce real-time insights, promoting preventive and predictive asset management, reducing operating costs, optimizing investments, and reducing unscheduled downtime.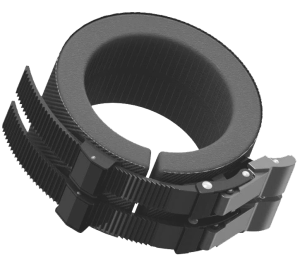 up to 100 meters
  360°
 In-Service
PIPELINE LEAK DETECTION AND INTEGRITY MONITORING
INDUSTRIAL CHEMICAL PLANT CASE STUDY
PAIN
Early leak detection in a 4000 meters long ammonia pipeline
INTEGRATED SOLUTION OF TWO TECHNOLOGIES
EQS first installed a distributed measurement system using fiber optics attached to the 4 generatrixes of the pipeline. With this system, we can identify, with a 2 meters resolution, ammonia leakage.
Leak detection is an important part, however, it will not be enough to anticipate the occurrence of a leakage. For this, and through our MOT sensors, a proprietary technology from EQS, it is possible to identify these possible leaks before they occur. MOT technology allows the monitoring of mass loss in-service, and with the integrity evolution reports, it is possible to know when the asset will fail.
   4.000 meters ammonia pipeline monitoring with leak detection and integrity monitoring (MOT)
   Real-time leakage detection
   High-range (thousands of meters) pipeline monitoring
   Compatible with different pipeline application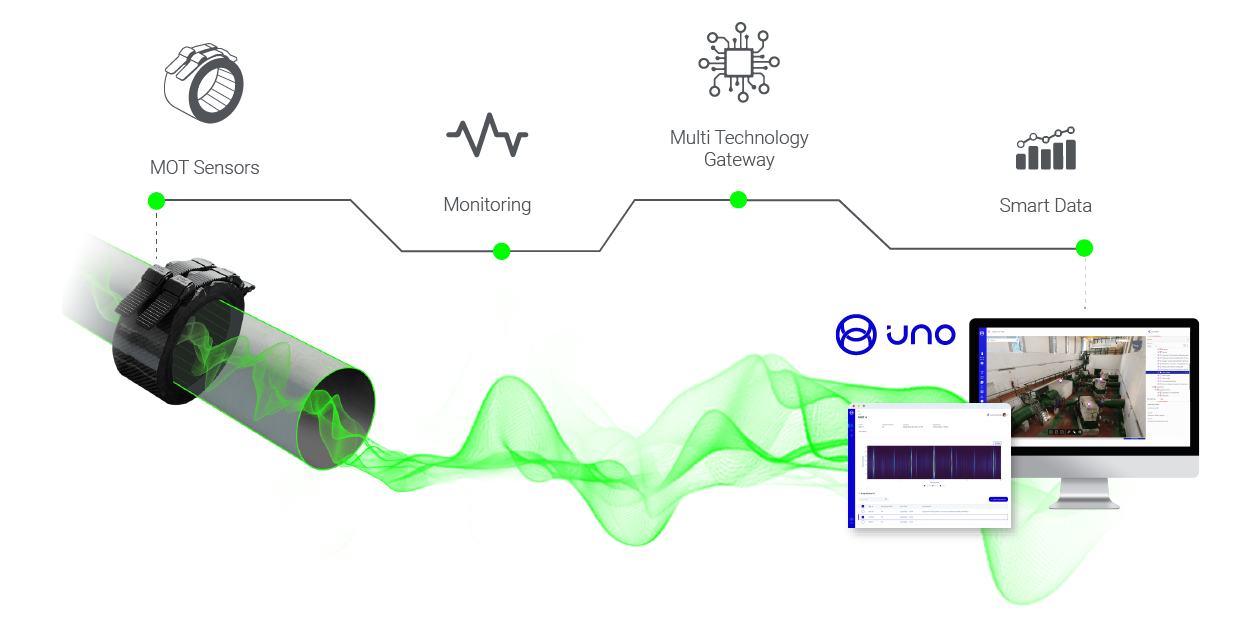 UNO SOFTWARE
PREVENTIVE AND PREDICTIVE MANAGEMENT
UNO platform predictive algorithms produce real-time insights, promoting preventive and predictive asset management, and the management of the useful life of the asset by inferring the possible consequences on the long-term performance.
EQS Digital's monitoring and forecasting systems guarantee a holistic and standardized view of all sites and equipment, so that our customers reduce operating costs, optimize investments, and reduce unscheduled downtime.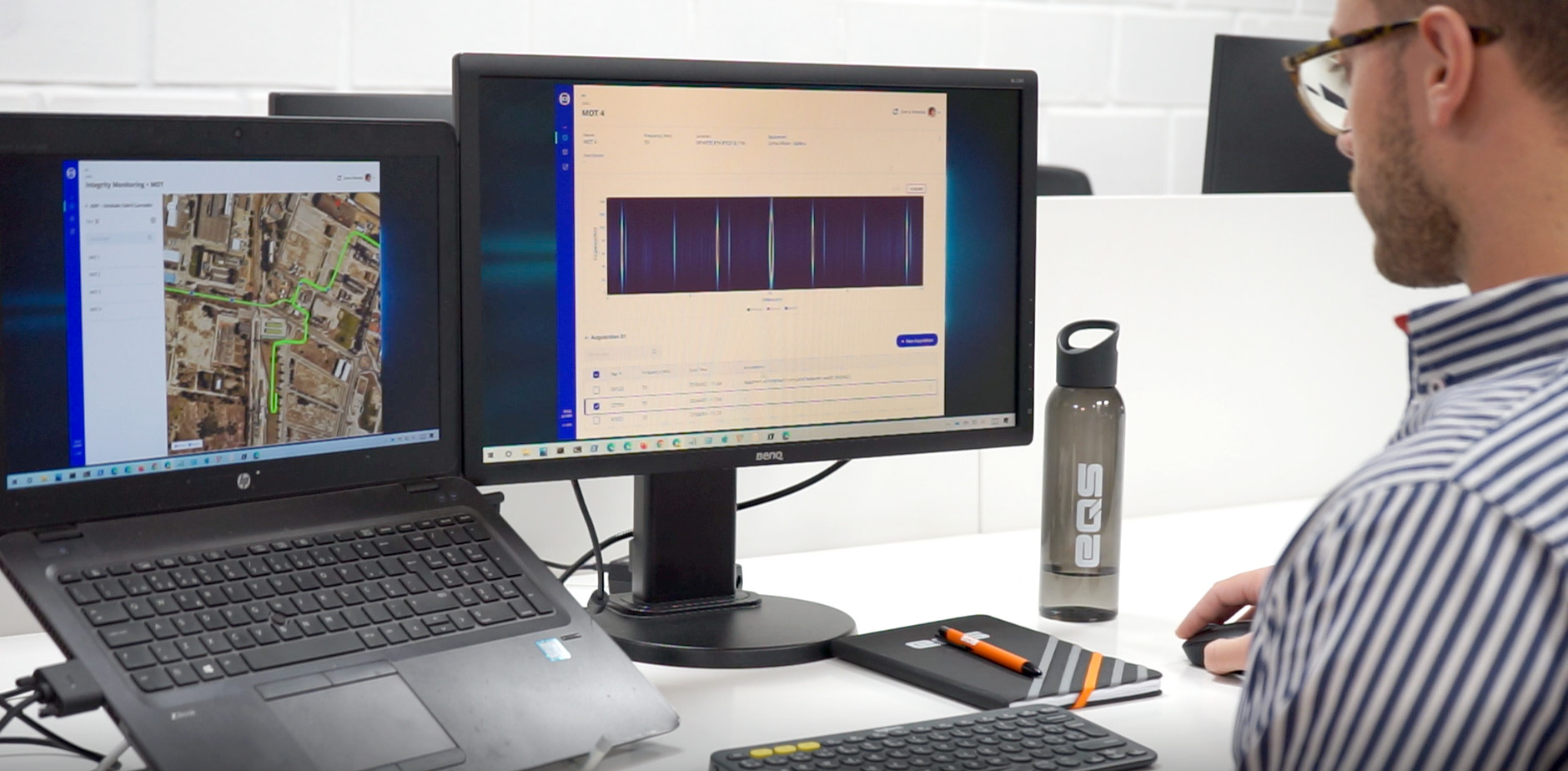 NON-INTRUSIVE PIPELINE INSPECTION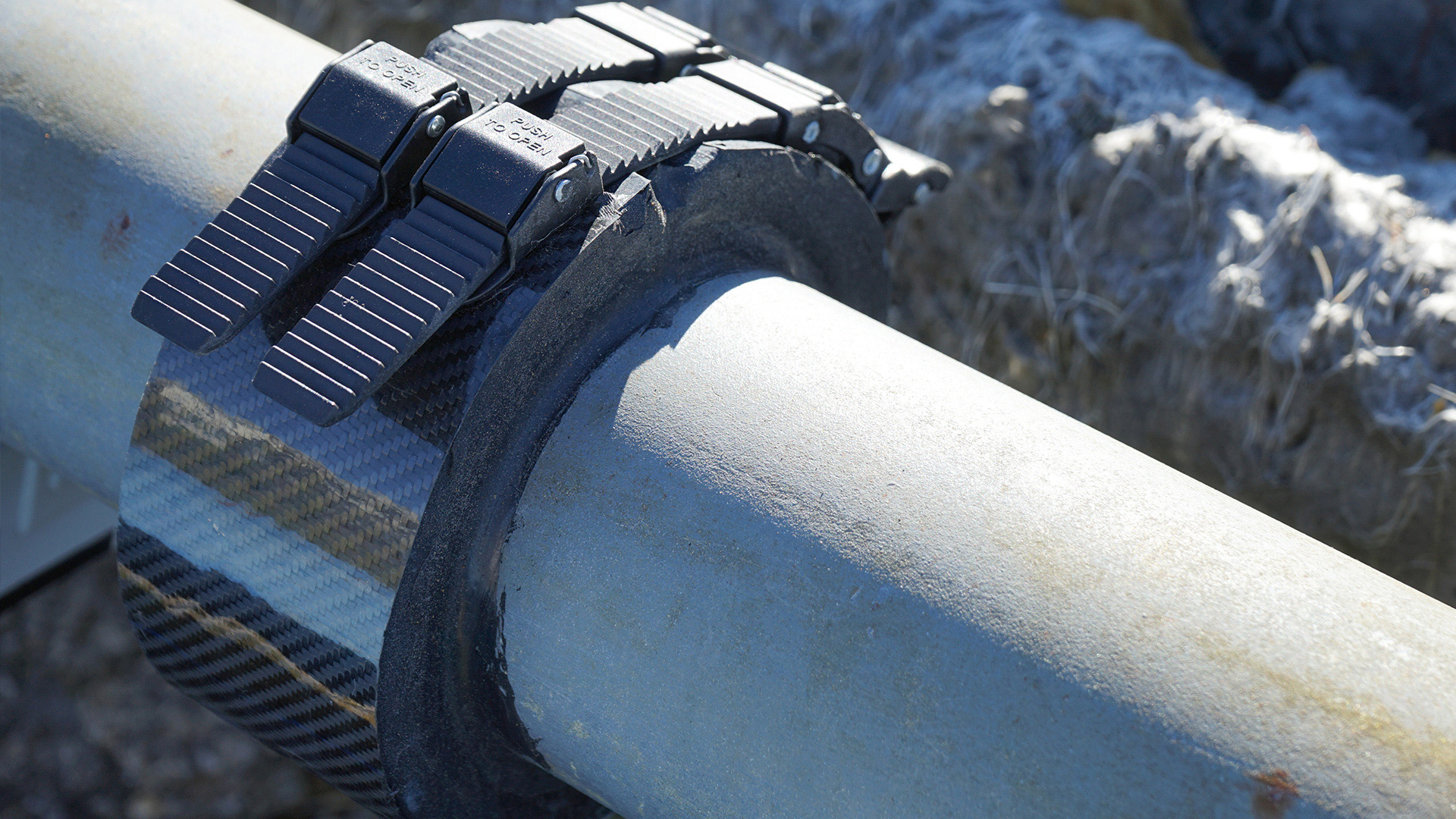 The guided waves technique, or Long-Range UT, uses low-frequency ultrasonic waves that travel along with a structure. In the presence of defects like corrosion, mechanical damage, and imperfections, among others, an echo is generated and detected by the MOT sensor.
Sensors can be permanently installed, operating with manual data collection or automatic continuous monitoring.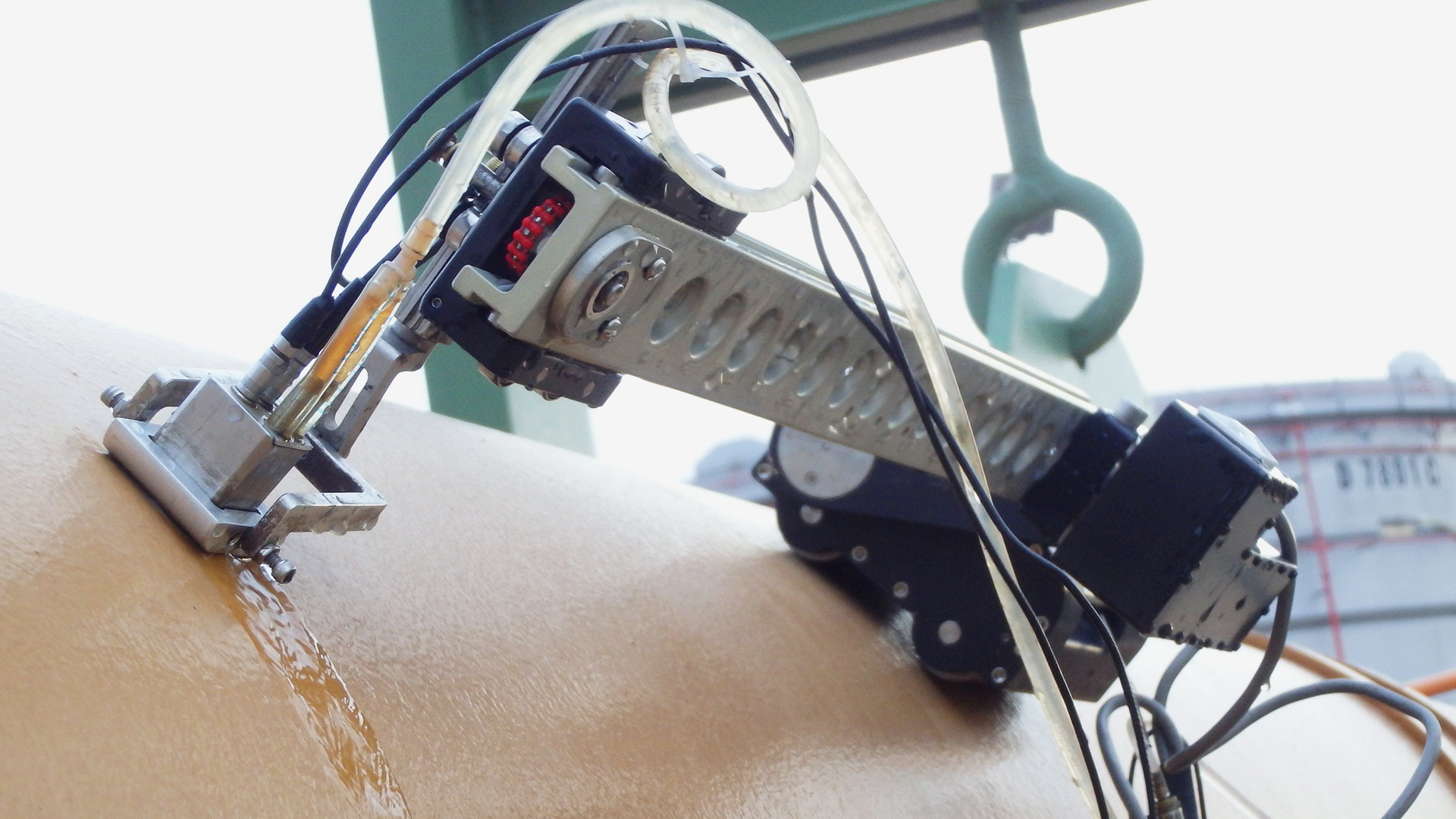 Ultrasonic corrosion mapping is a non-intrusive inspection technique that maps material thickness using advanced ultrasonics. It is possible to identify variations in material thickness due to corrosion.
Ultrasonic Testing (UT) is a widely used NDT method, through which it is possible to detect internal and superficial defects, measure the thickness and identify the presence of corrosion or erosion.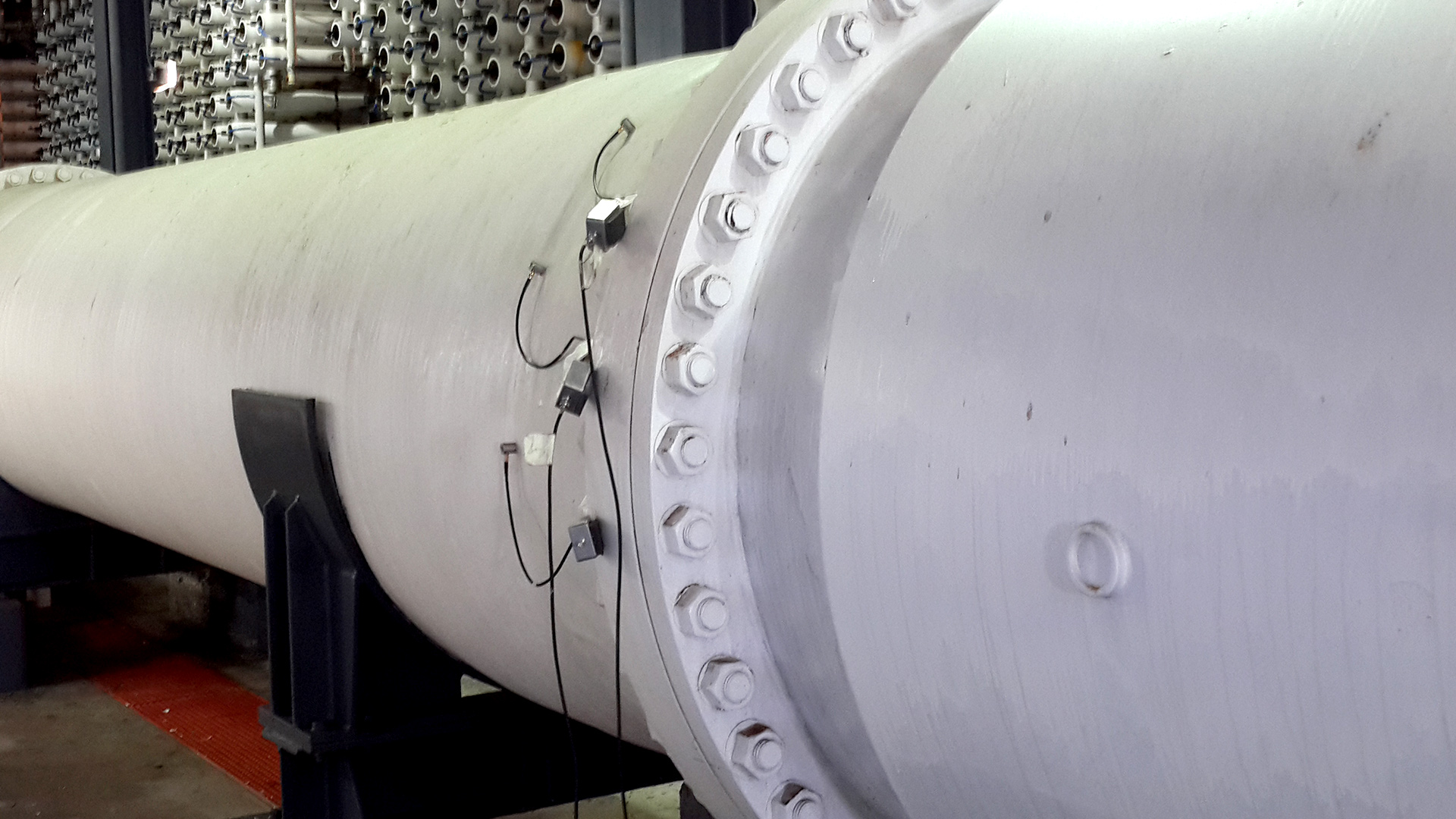 Acoustic Emission technology allows the inspection of large areas, in a non-intrusive way, in a wide variety of equipment and structures.
In the case of isolated or buried equipment and structures, this technique also presents significant advantages over traditional inspection methods.
This technology consists of the phenomenon of high-frequency sound wave radiation, in materials that undergo deformation or fracture processes.
Ready to discover How to Detect Leakage?
TRUSTED BY THE
MOST DEMANDING INDUSTRIES