CPR -Close Proximity Radiography
With more than 18 years of industrial radiography experience and 10 years working with Close Proximity Radiography (CPR) systems, EQS Global developed the NORAD Service, dedicated to increase CPR production, safety and quality.
During conventional (traditional) radiography the emission of radiation requires the evacuation of a wide area between the radiation source, the operators, and all people in the surrounding area.
The Close Proximity Radiography (CPR) system (also called Safe Radiography System, Small Area For Exposure Radiography, Small Controlled Area Radiography, and Safe Radiation System) reduces the radiation to much lower levels, consequently reducing evacuation areas.
NORAD safety culture and radiography environment, delivered by highly experienced and certified technicians, promotes an innovative continuous radiography and risk management approach, avoiding radiation incidents while assuring production.
SAFETY
Radiation is controlled
Risks of radiation exposure are mitigated
HSE support to ensure safe and fast documentation approval
QUALITY
Improved quality, due to the attenuation of radiation scatter
PRODUCTION
No need to evacuate personnel
Controlled area can be set at 2 meters with 80 Ci SE 75
Radiographers and construction personnel working at the same time
Possibility of multiple radiography teams working at the same time 24/7
Development of tailored solutions for each project needs
SOURCE CONTAINER CERTIFIED ACCORDING TO ISO 3999
The radiation beam is controlled and contained
Set up barriers can be set at 2 meters
HIGHLY ATTENUATIVE MATERIAL
Primary beam and radiation scatter is controlled
POSITIONING DEVICES
Productivity, Safety and Quality levels are increased
SAFETY CULTURE AND TECHNICAL EXPERTISE
Worldwide Coverage
Certified Technical Team

ISO 9712
ASNT
Radiation Safety

Accredited & Certified Service
Certified NDT Training Center
NORAD team has more than 10 years of Close Proximity Radiography experience. The experience of the team enables the decrease in setup time and ensures the safety of all personnel.
The engineering capabilities enable the development of specific solutions for special projects according to the client's needs.
APPLICATIONS
New Construction
Fabrication
Operation and Maintenance
Shutdowns and Turnarounds
Offshore Structures
Pipelines
Confined Space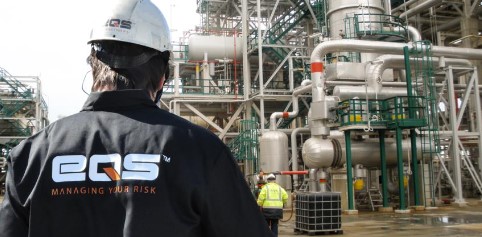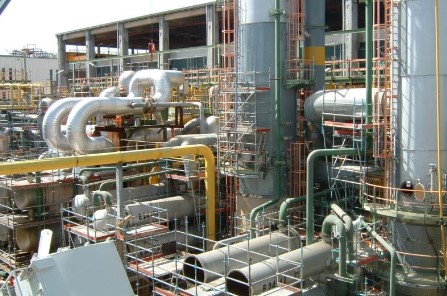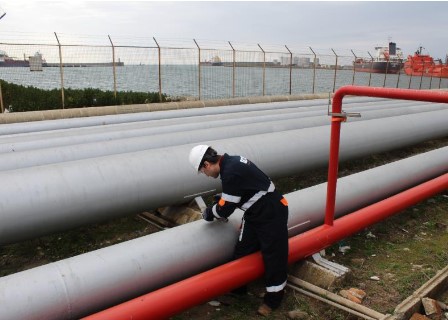 EQS Global is an accredited Third-party inspection Body, Notifed Body (NoBo), and accredited Non-Destructive Testing laboratory, offering a full range of services dedicated to inspection, and the necessary knowledge to support its clients throughout the assets' lifecycle.