Inspection of Plant Equipment
Integrity, reliability and equipment performance in industrial plants are matters of great strategic importance for owners and operators. Failures can cause catastrophic events, influencing the operations, increasing costs dramatically and endangering people in the surroundings.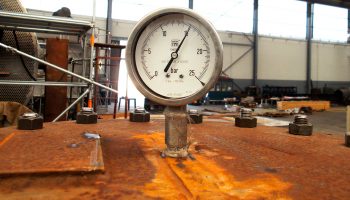 > INSPECTION OF VALVES & PRESSURE RELIEF DEVICES
OFFER DETAILS
Valves are designed to establish, control and interrupt the normal movement of fluids. In the case of pressure equipment, these should still be provided with one or more safety devices for pressure relief.These assets and pressure relief devices are fundamental to the process and to the prevention of accidents, protecting people, the equipment and the surrounding equipment and assets.
The specialized technical team carries out inspections to:
Safety and pressure relief valves;
Block valves;
Check valves;
Regulating valves;
Passing valves.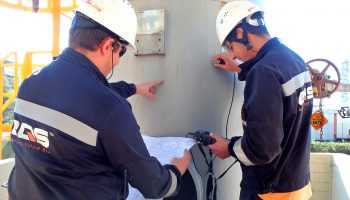 > INSPECTION OF PRESSURE VESSELS
OFFER DETAILS
Pressure vessels are used worldwide in diverse industries. These pose a high potential risk of explosions, and integrity, safety, performance and compliance failures can cause serious accidents. Failures in vessels and the release of gases and liquids can affect the safety of workers, causing considerable damage in operational and financial terms. Thus, the need to maintain a regular inspection plan is essential, being this the most efficient way to prevent such problems.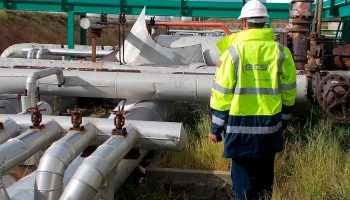 > INSPECTION OF PRESSURE PIPING
OFFER DETAILS
In-service inspection and condition monitoring programmes are an essential requirement to determine the pipeline's integrity and to ensure compliance with the applicable regulations. Evaluations to be held should be rigorous, seeking to determine whether the changes in the asset's condition may compromise its safe operation.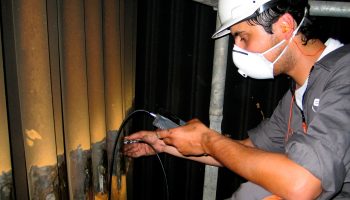 > INSPECTION OF BOILERS & FURNACES
OFFER DETAILS
Industrial boilers must be given special attention. These are one of the most valuable industrial plants assets, for which the occurrence of faults in the design, operation or maintenance may cause unnecessary shutdowns, affect the safety of workers and damage to the assets in the surroundings.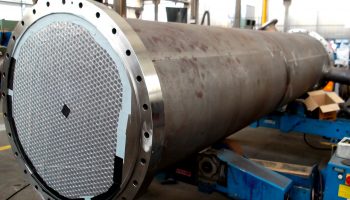 > INSPECTION OF HEAT EXCHANGERS
OFFER DETAILS
Heat Exchangers are used to transfer heat from one fluid to another without the two streams coming into contact with each other. Temperature is the driving force for heat transfer to take place when one of the fluids is either heated or cooled. There are various types used in the chemical and process industries. Examples include condensers, kettle reboilers, evaporators, shell and tube heat exchangers, and plate heat exchangers.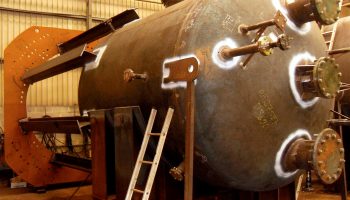 OFFER DETAILS
Reactors may be regarded as the very heart of a process, being a containment within which a controlled chemical, biochemical, or nuclear reaction takes place. There are various types of chemical reactors and the design is dependent on the chemical reaction. They may be large vessels or pipes, operated continuously or as a batch.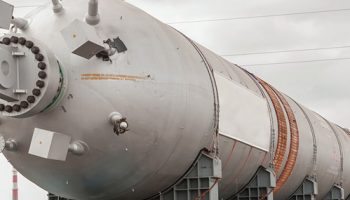 > INSPECTION OF COKE DRUMS
OFFER DETAILS
Coking is a refinery unit operation that upgrades material called bottoms from the atmospheric or vacuum distillation column into higher-value products and produces petroleum coke—a coal-like material.
Using delayed coking large reactors, called coke drums, are used to hold, or delay, the heated feedstock while the cracking takes place.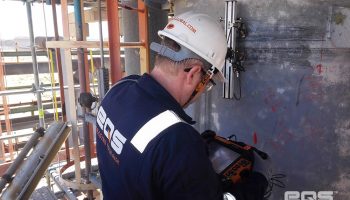 > INSPECTION OF COLUMNS & TOWERS
OFFER DETAILS
Columns are process vessels used for unit operations such as distillation, absorption, and various forms of gas–liquid and liquid–liquid extraction processes. It usually allows liquids to descend under gravity and contact rising gases or vapours, or liquids of lesser density in which there is intimate contact between the two, allowing equilibrium to be reached.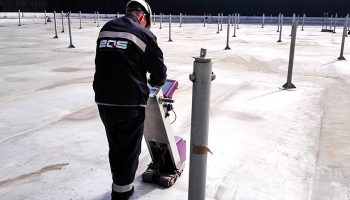 > INSPECTION OF STORAGE TANKS
OFFER DETAILS
During a tank lifecycle, various factors should be taken into account, including the structural integrity, design, operational issues, safety and fire protection, service inspection, maintenance, repairs, modifications, dismantling, relocation or even reconstruction.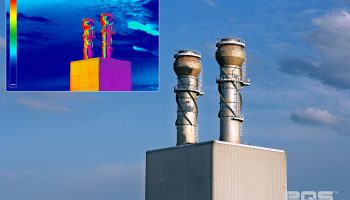 > INSPECTION OF FLARES & STACKS
OFFER DETAILS
A Flare is a device or system used to safely dispose of relief gases in an environmentally compliant manner using combustion.
The flare is a last line of defence in the safe emergency release system in a refinery or chemical plant. Flares are also used for burning waste gases from sewage digesters process, coal gasification, rocket engine testing, nuclear power plants with sodium, water heat exchangers, heavy water plants, and ammonia fertilizer plants.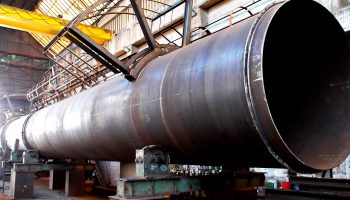 > INSPECTION OF METAL CHIMNEYS
OFFER DETAILS
Chimneys are used to release highly corrosive gases and vapours that may compromise the entire structure. These assets operate under extreme conditions and ambient temperatures, being vulnerable to additional loads imposed by the wind and the installations' operating temperatures. Conducting periodic inspection and testing activities will, thus, help to identify the areas with significant integrity degradation, preventing the occurrence of relevant structural damage.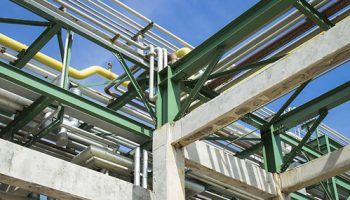 > INSPECTION OF PIPE RACKS
OFFER DETAILS
In a plant a pipe rack is used to run pipes from one unit to another, to outside the facility, among other purposes. It typically supports pipes and cables, but it can sometimes be used for other assets.
A pipe rack can be exposed to a variety of transient loads, including thermal growth, vibrations, among several others. These assets are exposed to several corrosion problems like corrosion under fireproofing and at the same time can be directly related to pipe corrosion threats, like damage mechanisms in the support members.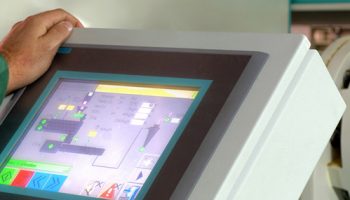 > INSPECTION OF SAFETY INSTRUMENTED SYSTEMS (SIS)
OFFER DETAILS
Functional safety hinges on the correct functioning of a system or equipment. The higher the Safety Integrity Level (SIL), the lower the likelihood of failures.
Safety Instrumented systems (SIS) have the intent to control the values and parameters related to a plant operating within its limits, generating alarms and placing the installation in a safe working condition or stoppage in case of any risk conditions.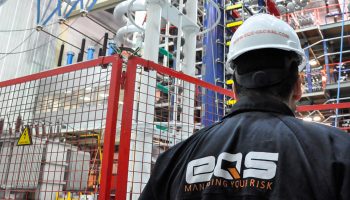 > INSPECTION OF ELECTRICAL EQUIPMENT
OFFER DETAILS
In order to ensure safety and reliability, conducting regular inspections to electrical equipment is essential. These aim to reduce to the minimum possible level the risk of power failures, seeking to avoid unscheduled shutdowns, accidents and incidents.
The best partner to guarantee the quality during fabrication
Click here and request a meeting.